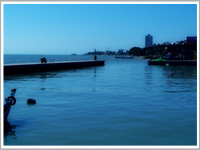 Tamsui History  
Tamsui came into contact with the world more than 300 years ago. When the Netherlands, Spain were the masters of the sea in Asia, Tamsui was the base for governing northern Taiwan. Sadly, there were nearly two hundred years of isolation from the western world during Ching Dynasty. Except for Fort San Domingo and some other historical monuments one can hardly find any other trace.
After the Sino-British Treaty of Nanjing, ships from western countries came to the east again. The location of Taiwan and Tamsui aroused their interest. From then on Tamsui gradually became an international port.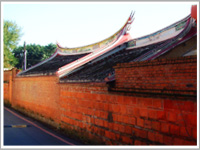 In December of 1861, the British vice consul Robert Swinhoe arrived in Tamsui. He had his consulate in Tamsui and started trading from here. By 1864 Tamsui had become the largest port of Taiwan. After renovation in 1867, the British used the disused building at Fort San Domingo and set its consulate here. Germany, Italy, Portugal, Spain, Denmark, Austria, Japan and Peru came afterward and foreign firms were established in Taiwan.
With the export of tea, camphor, brimstone and dyestuff etc. and the import of opium, drapery and chandlery etc., the foreign firms achieved great benefit. Fort San Domingo, the white European style mansion and the western missionary cemetery are the monuments of that era.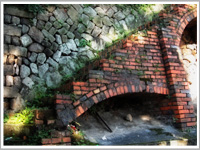 Tamsui reached its peak from1865 to 1903. In 1888, its value of trade was 74.9 percent of all of Taiwan. Its importance was not just in trade but also the door for the western culture to enter Taiwan.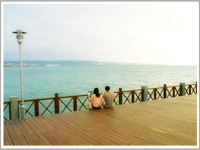 Dr. Mackay was a most effective person for Tamsui. He arrived in Tamsui at 3 pm in March 9, 1872, as a missionary and built a church, hospital and school.
The local people also started building western-style mansions under the influence of the westerners. Mr. Yan, Mackey's student, built the White Mansion, the most famous one. Sadly, it had been torn down and rebuilt in 1992.
In 1895 Japan colonized Taiwan and improved the infrastructure. It left many buildings in Tamsui but most of them we can only appreciate in the photographs of the book of Taiwan architectural history.